ANNOUNCEMENT | 20 Years of AD Sound: Redesign
If done right, high-end artist management & booking coordination can have a profound influence on shaping the sounds and the overall aura of the cultural landscape on the intersection of music and technology. Sometimes, however, it's also simply about changing the way it looks. Which is why AD Sound, the agency of Steve Rachmad, DJ Bone, Lady Starlight and other luminaries, decided to implement changes to its image.
20 years of passion on the dancefloors worldwide. Some were part of the journey right from the start, some are only embarking on this adventure… regardless, everyone who got in touch with AD Sound booking agency with even the smallest of questions & every drop of sweat that perspired during events including our artists helped to shape the image and attitude of AD. It's about doing it family-style without losing the edge, carefully crafting the roster that stands above all for quality, offering a helpful hand with attention for detail, with diversity and inclusion underpinning it all. To do that in an affectionate yet effective manner, the Adrian Frutiger's Avenir was adopted as the agency's font.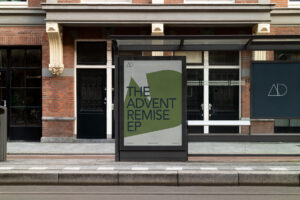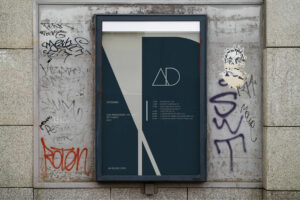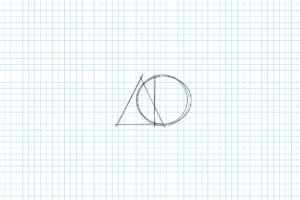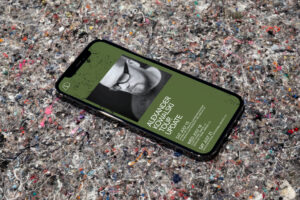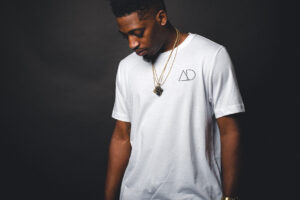 The goal of the designer here was to reinterpret the geometric designs of the 20th century in a typeface that would portend aesthetics of the 21st century. Frutiger added a bit of organic humanism to the design, freeing Avenir from rigid geometric overtones. What's worth noting is that Amsterdam adopted Avenir as its corporate typeface in 2003, with the city being the agency's home.
It has always been the agency's intention to place the artist and events front and center. This attitude is expressed by clean, smooth, minimal design system for the logo and typography, ensuring that the messaging always comes first. It's also a subtle reminder of the agility and proficiency of those working behind the scenes.
All the visual magic was provided by Jetway. Website development and nerd-factor comes from Unremarkable Garden with the animation executed by Rick Boing.
…but what does the abbreviation "AD" actually stand for?
AD started under the name Artifex Delphinus back in 2003. The agency name originated in Jacques Mayol´s "Homo Delphinus, The Dolphin within Man" concept which links man´s "inner-ocean" with the primordial ocean. "Artifex Delphinus, The Dolphin within Artist" followed this analogy. Due to the need for name simplification for practical reasons, in 2008 Artifex Delphinus gets shortened to AD, which also reminds of the city from which the Agency operates: AmsterDam.